For single women who want to be in a relationship, online dating might seem like a quick and easy solution.  You log on, create a great profile, upload some amazing pics, then voila!  You're on your way to meet the love of your life. right?  Wrong!
While online dating sites and dating apps lure you in with tag lines like: "Sign up and start talking to millions of good looking guys who are just waiting to talk to you," the harsh reality is that the virtual world can be pretty hostile. Sure, there are some lucky winners who signup, log on and then log out because they met their soulmate.  However, for the unlucky ones, all they wind up with are dick pics followed by unsolicited behavior from guys who never message back because they are "just not that into you."
So, what's the solution?  If you are a single women who is sick of online dating, dating apps and virtual hookups, here are 3 ways to meet a man offline: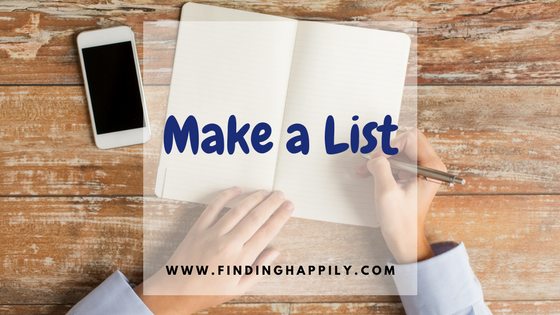 1)Make a list:
Before you go out there to find a good man make a list.  It is important that you have a  clear image about the type of man you want to meet.  You can do this by first listing all the qualities you are searching for in a man. And, if possible, keep your list short; no more than ten.
Not every man will have everything on your list.  Thus by keeping your list short you're more likely to find a man who has what you're looking for.  People are all perfect because of their imperfections, not in spite of them.  Therefore, instead of focusing on all of the things that you hope you get, choose the best qualities and rank them according to their importance. Need help formulating your list?  Download Your FREE Find Your Happily Dating & Relationship Action Plan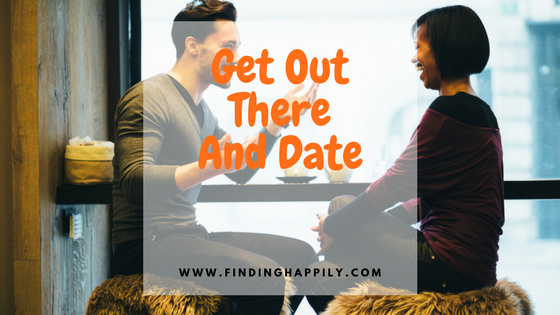 2)Get Out There And Date:
Ladies, if you want to meet a great guy offline get out there and date!  Online dating might seem easier, however it actually makes you lazy with your dating habits.  If the most you are willing to do is log onto your computer, and browse through a bunch of dating prospects while you sit in your pj's, then you will be alone for a long time.
The key is to be proactive in your dating strategy.  The energy you put out there is the energy you will get back.  Thus if you are laid back in your dating approach, you will have a laid back dating experience. And, I do not mean laid back as in easy going, I mean lying in your bed expecting Mr. Perfect to come join you.  Instead get out there and position yourself so that you have the best chance at meeting your man offline.
If you're looking for a compassionate man who loves animals, get out there and volunteer at an animal shelter or perhaps adopt a dog and then hang out at a local dog park.  Or, if you want to be with a man who loves children, volunteer at a children's shelter. The children's ward at the hospital is a great way to get involved with a charitable cause that raises money or awareness for children. This in itself will make you feel good! There are plenty of other things I am certain you can come up with to meet a man with the qualities you seek.
Most women resort to the so called best way or rather the easiest routes to meeting a man offline such as: bars, nightclubs and through people they know.  And, while there is nothing wrong with meeting a man in these ways, there are a slew of other ways you can meet a man offline.  However, the key is to really be creative!
Dating should be fun!  Therefore the time and energy you put into meeting a man offline, will result in what you get back in return.  If you like coffee, then spend more of your free time in a cafe so you can meet someone.  And, ladies if you see a great guy it is okay to walk over to him and talk to him first.  Sure, he might be married, have a girlfriend or not interested.  The thing is you will never know unless you try.
Take a chance, and  do not concern yourself with the guy who is not into you, but rather the one who will be totally smitten with you.  After all, there are just as many single and available men waiting to talk to you offline as there are online.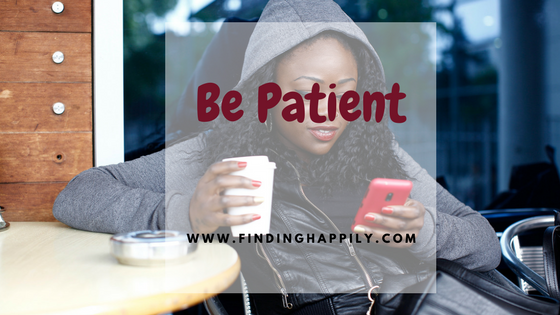 3)Be Patient:
Dating in the 21st century can be very frustrating for a lot of women.  Perhaps you have a full-time job or career, or you're a single mom or divorcee.  You want to meet a great man, perhaps someone you can even settle down with and get married.  However, your life might be quite chaotic and full, leaving little time to meet a man offline, let alone online.
So what's the key ingredient?  Patience!
Let's face it, life is happening.  However, if you want to meet a man offline, the most important quality you can develop is patience.  That means, you will have to really make the time and put yourself out there.  And, trust me there will be plenty of days that you will not want to go sit in a coffee shop, walk around a museum — alone — nor volunteer or attend a charity event.  Hell, you may really be pressed for time with everything that is happening in your life!
On the other-hand, if you cannot make the time to get out, then how on earth will you make time for a man in your life.  Sure, it's easy to curl up in bed, browse through tons of dating profiles, and dream about the perfect man.  But, you've been down that road, and if you're reading this, then you know exactly where that road leads to — ALONE!
So, the key is to suck it up, keep an open mind and be patient.  If you are being creative and getting out there, and I mean really putting yourself out there, it's only a matter of time before you meet a really great guy offline!  And, trust me you will.
To conclude: Take note of these tips to help you meet a man offline. My hope is that through my advice you will have better luck meeting your match offline as you might meeting one online.
Collette Gee is an International Dating Expert, Relationship Specialist and Author of "Finding Happily, No Rules, No Frogs, No Pretending." Collette works with men and women, helping them to create and sustain meaningful romantic relationships. Click Here to Learn More