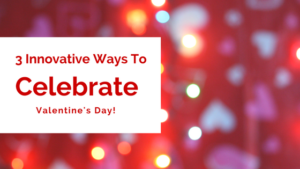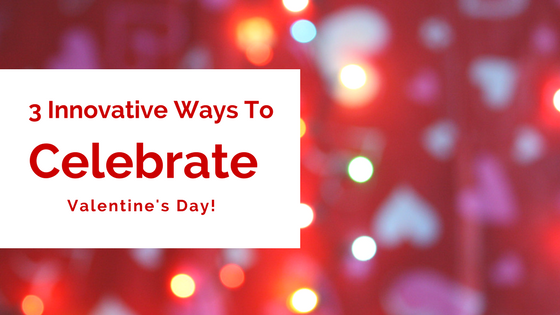 Valentine's Day is one of those holidays people either love or hate, and here's why: If you're in a relationship then honoring your loved one with greeting cards, chocolate candies, and heart-shaped gifts on Valentine's Day can be appealing. On the other hand, being in a relationship on Valentine's Day also means that you have to deal with economic and social pressures. For instance, there is the unspoken expectation that you have to purchase a perfect gift at a price you cannot afford, all so you can prove to everyone, and your partner, how much you truly care.
For singles: If you were single during the Christmas Holiday, the New Year, and you're still single when Valentine's Day rolls around, that can be tough – particularly if you've been trying to get into a relationship. In addition the thought of having to pretend how unaffected and unmoved you are by all the heart shaped balloons in the business windows you pass on your way to work can be daunting. What's even worse than that is having to listen to all of your
co-workers talk about their Valentine's Day dinner plans, while you have to order takeout from a new restaurant because your favorite restaurant is only offering a Valentine's Day set menu!
Let's face it Valentine's Day sucks! I've said this before, and I am saying it again. And, don't get me wrong; I don't think anything is wrong with people choosing to express their love on a certain day out of the year. I'm in a loving relationship and my husband and I do the whole LOVE thing – exchanging cards and gifts.
My issue is more so with the over-commercialization of Valentine's Day. I personally do not think love needs to be attached to a credit card bill. I mean honestly, do we really need a special occasion to remind each other how much we really care? I don't think so, which is why this year I recommend if you are celebrating Valentine's Day, you find innovative ways to express your love – whether you are single or alone.
Innovative Valentine's Day Ideas
While I do not believe we need to wait for Valentine's Day to show someone how much we truly care, I think this year we need to express the love we have for one another now, more than ever. With all of the "poli-tricks," hate speech and economic duress taking place all over the world, a little love or a LOT of love is so much needed. Below are three things I recommend:
1. If you're going to spend money for Valentine's Day make it count by purchasing a movie ticket to see the new Marvel Black Panther movie, opening on February 16th, 2018. If you haven't heard about the new Black Panther movie you've been living under a rock! When the movie trailer first appeared, it hit a record 89-million views in 24 hours.
2. Statistics show that this year Valentine's Day will be without a doubt, one of the loneliest Valentine's Day on record to date. And, while online dating services allow singles to connect online, the reality shows that meeting new people in the 3D-world is a big challenge.
Introducing: Invite and Meet, an experience-focused matchmaking app, the first of its kind, where users must make real life plans before they can chat.
Users make connections based on common interests, set up an activity to share, and only after their date is set can they start chatting. The app is for friendly or romantic use and everything in between!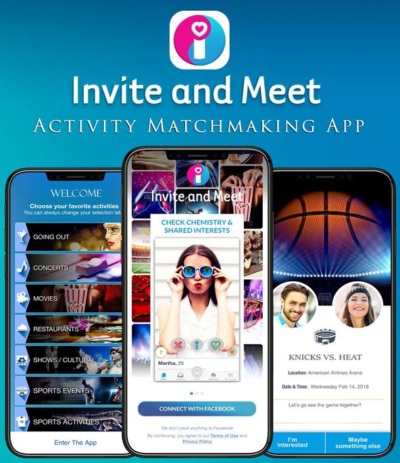 While I prefer organic dating to online dating, one dating app you should NOT ditch in 2018 is Invite and Meet. It's new, it's innovative, and it's the only dating app that uses meetings online to meet offline. If I were going to write a logline for this dating app I would say it is "Tinder meets Meetup," without all the time wasting. Registration is opening nationally this Valentine's Day!
3. Sign up to volunteer for a cause you believe in. I met my husband whilst volunteering for a non-profit organization that helps end gender-based violence against women and girls. What are some of the issues that you are passionate about? Find a local organization that addresses that and meet people (potential friends and romantic partners) who share your deepest values.
Whether you're single or in a relationship, volunteering can be extremely rewarding. You get to give your time and in return you get to feel good by making a difference. And, could there be a greater celebration of love than that?
Collette Gee is a Relationship and Violence Prevention Specialist and the author of an innovative book on relationships called, "Finding Happily…No Rules, No Frogs, No Pretending," (available on Amazon). Through workshops, coaching programs and services, Collette provides a positive and educational approach about healthy relationships. Her passion for social justice and healthy relationships has given her a powerful foundation to spread her message; "Finding Happily is not an ending, it is a journey." Her mission is to teach men and women how to live successfully and harmoniously