Collette Gee is a Relationship Specialist, International Dating Coach, Author and Speaker that has helped thousands of people create and sustain meaningful relationships.
After being married and divorced, then back into a meaningful relationship, Collette realized that "Happily Ever After wasn't an ending, but a journey. Inspired to help others discover where real love resides, she began her coaching business, showing people how to truly find their happily. Her mission is to teach people how to love harmoniously and successfully.
Prior to Collette's dating and relationship coaching business, she spent several years working as a healthcare professional in the mental health industry. Because her passion is helping people build healthy relationships, she became certified as a Violence Prevention Specialist through a Domestic Violence Non-Profit Organization called Peace Over Violence.  Collette is also the author of a new relationship book called: "Finding Happily… No Rules, No Frogs, No Pretending," (available on Amazon). She's a regular Huffington Post Contributor and has recently appeared on national and international TV networks as a relationship expert. In her free time, Collette enjoys traveling, and spending time with her family, friends and loved ones.
"Whether you have found the right person and your relationship has hit a plateau or is going through some rough waters or you are still looking for love, Collette's love and relationship coaching can help you with solid strategies that can help you get the kind of deeply fulfilling and personally enriching love you deserve."                      – National Coach Academy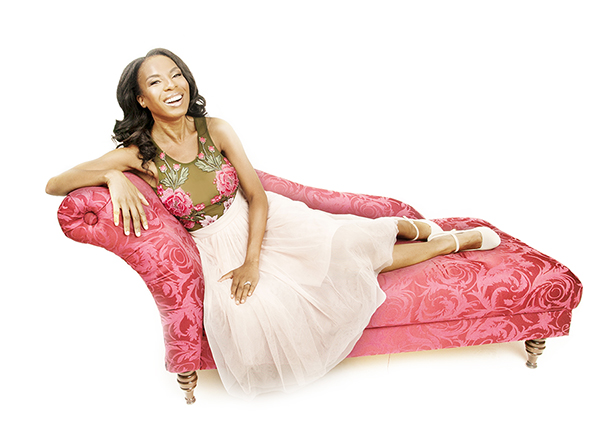 Collette's story began far from "Happily Ever After." Her journey began as a young mother of four, and ended as a divorcee of first a wife beater, then a cheater and lastly an addict. She did not have any fairy tale weddings; and there were no dancing mice, or singing teapots to rejoice at her weddings. In fact, the only thing about her failed marriages that resembled a Disney fairy tale wedding, she said was the closing words, "The End."
Unwilling to let her past depict her future, Collette met and married the love of her life, and then used her extraordinary story to create a relationship enhancement training that helps individuals succeed in any relationship; be it a platonic, professional, family or romantic relationship. Today through coaching, workshops and relationship training she teaches others how to live Happily Ever After.
Collette lives in Los Angeles, California. However, she travels around the world with her team delivering pragmatic self-care, and relationship enhancement techniques that leave participants with life-long "take away" tools that help them achieve a healthy balance of their romantic, work, social and lives. To hire Collette for your next event click here.