Wedding Dress Infographic:
What Your Wedding Dress Really Says About You?
Whether you have already tied the knot or you're still searching for the perfect wedding dress, your wedding gown has more to do with who you are, than a fashion choice.  Every woman falls into one of five-wedding-styles: A-Line/Princess, Empire, Column, Mermaid and Ball Gown.  There are some variations regarding the style names.  However, the cut and style are pretty much all the same across the board.  
In this article, I have paired the five wedding dress styles with five personality types in a cool wedding dress Infographic to show you what your wedding dress really says about you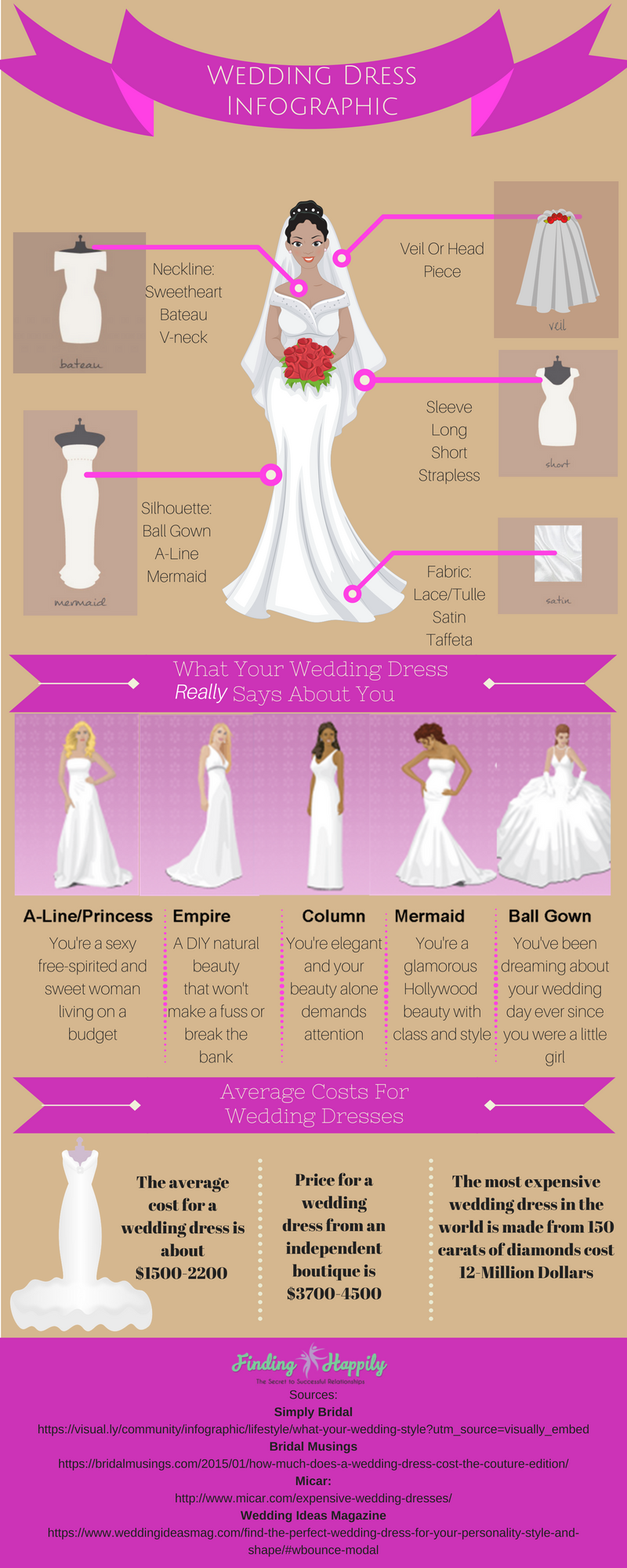 Share this Image On Your Site
Please include attribution to findinghappily.com with this graphic.