Transform Your Work Outfit to a Date Outfit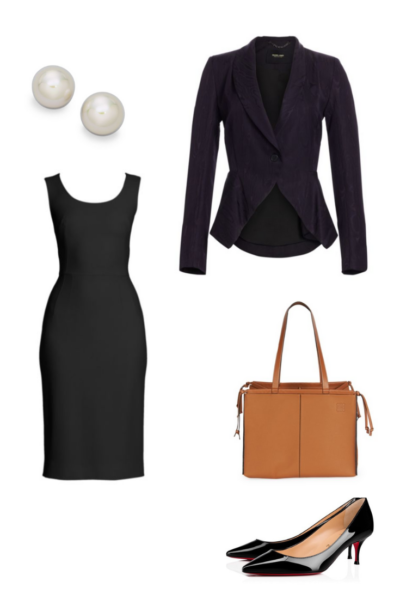 Most of my clients are successful women that put their careers ahead of their hearts.  As a result, they have very little time to date.  Ideally, they want to meet a great guy.  However, the idea of rushing from office hours to happy hours, with a quick stop home for an outfit change, is not very appealing.  And, why would it be?  While all men have to do to prepare for a date is show up, there is a lot of  pressure on women to show up sexy from the boardroom.
With all the pressure being placed on women — who are often expected to wear many hats — it's no wonder so many women are single.  Women are encouraged to be educated, ambitious and successful; and at the same time they have to be sexy, yet casual. Of course successful women want love and romance.  However, they have very little time in between the office hours and happy hours to cultivate a relationship.
Maximize Your Time to Date
One of the things I teach my clients to do is maximize their time to include date time.  That means being prepared to rush off to a date after working hours.  And, because time is money, and love takes time, here are some seamless tips to transform your work outfit into a date outfit.
Your Work Outfit Is Your Date Outfit
To seamlessly transform your work outfit into a date outfit, avoid lugging extra clothes to work.  Instead, allow your date outfit to become your work outfit.  If you stay ready, you won't have to get ready.  The key is wearing an office-to-date outfit that makes you feel and look good.
The Little Black Dress (LBD)
The little black dress is the easiest way to transform your work outfit into a date outfit.  Choose something chic, yet classic, and preferably a dress that has thicker straps and sits right above the knees.  When paired with the right accessories — nothing over the top or flashy — a LBD can help you transform your work outfit into a date outfit within minutes.  As for the rest of your look, try adding a tailored blazer, which is easy to ditch once the workday is done; add the right shoes and pearl or diamond studded earrings for a bit of glam.
The Right Top
If for some reason you opt to wear a blouse and pants instead of the LBD, go for a nice pair of black dress pants.  Not only will black pants appear more slimming, but paired with a bright colored top, can make you appear fun and upbeat for your date.  Add a blouse with a lower neckline for after hours, and tailored blazer for the workplace.  But, once again you can ditch it once the workday is over.
Find A Shoe That Fits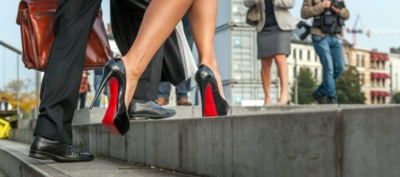 We all know how important having the right shoe is.  And, while you'll want to be comfortable during and after work hours, the wrong shoe can throw off your entire outfit. Therefore find a shoe that fits each circumstance or bring an extra pair along.  While flats would look great with a LBD, they might not work so well with your pants and blouse look.  Instead, look for a classic pump, two to three inches max, in simple colors like black, blue or navy.  However, if it's the holiday season, have a little fun by going for a red bottom shoe.
Accessories You'll Need
Of course nothing will make this office to happy hour look appear seamless without accessories, for instance: Opt to use a small leather tote instead of a clutch or bigger bag.  And, as for jewelry, keep it tasteful and classic.  For instance, a beautiful set of pearl earrings or a pearl necklace or bracelet can be the most versatile piece of jewelry in your jewelry box.  And, of course don't forget to wear stockings.  Whether you're wearing the LBD or the blouse/pants outfit, stockings are a must to truly transform your work outfit into a date outfit.  It might seem a bit old fashioned, however stockings, especially, hosiery that features texture, color and pattern, are a classic staple in any elegant woman's wardrobe.
To conclude:  While life can be challenging, dating doesn't have to be.  Don't let your fabulous career and busy work schedule get in the way of your love life.  Instead, maximize your time by minimizing the time you might spend going home to put on the right outfit for a date night or happy hour.  Do you struggle with what to wear from the office to happy hour or date nights?  If so, leave your response below.  Your story can help someone who is struggling with their dilemma.