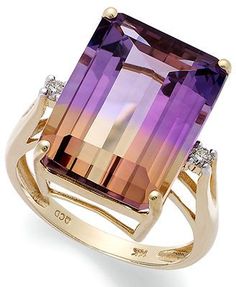 It's never too early to start planning for a Summer love, particularly with Summer right around the corner.  Therefore, if you're looking for ways to attract a new love, then you've come to the right place.  Below I will show you how to find a gem with these precious gems.
The Summer season comes with a whole lot of unknowns — and tons of opportunities for a new love.  As young adults Summer is the season for sun, surf and sand.  However, as we get older, and have more responsibilities, we become less carefree and more conscious with our time.  We learn to plan more and take less risk, specifically when it comes to matters of the heart.  However, if we are to find a perfect gem, someone that compliments our lives, then we must be willing to appear as a diamond in the rough. 
Precious Gems
Although every gemstone is unique, each one is believed to hold a specific kind of energy.  Some stones are thought to be for luck, while other stones are meant for money or love.  While attraction has more to do with whats on the inside than your outward appearance, there are things that you can do to improve your attractiveness.  For instance, wearing a precious gem can help you attract more love into your life by either encouraging a loving state of mind, or luring those we desire into our arms.  Of course no gemstone has the power to make someone fall in love with us.  The powers and influences of the stones are far more subtle and delicate than that.  However, by wearing a specific gems you can channel the energy the stone emits, which will help you feel and appear more attractive to who you're attracted to.
Gemstones For Love
Rose Quartz: Promotes Romantic Love & Self-Love
The most popular love stone for unconditional love is the rose quartz. The rose quartz energy opens you up to receive love, heal from a broken heart and comforts you from the loss of a loved one.  It creates a boost in your self-esteem allowing you to open up to receive more love.  Rose quartz is not an expensive stone, and can be worn as jewelry or kept in a dish on your bedside table.
Its calming energy is thought to help give one a sense of inner peace and love for one's self. Rose quartz also encourages sensitivity and compassion, even helping us to build trust in others, all attributes that are harmonious with the act of falling in love.
Garnet Helps Transition Love Life
Garnet's fiery red shade is recognized as a spiritual mineral that can heal, strengthen or improve your love life. It can be worn as a necklace or placed on your bedside table or alter as a love offering.   Prices for these stones vary, depending on quality.
Rubies Bring Romance & Confidence
The radiant ruby is a precious gem connected to romance and confidence.   Although rubies are an expensive precious stone the physical and emotional strength outweighs the cost.  The wearer will experience an increase in confidence, vitality, and strength. If you're looking for a less expensive stone with similar properties as the ruby opt for the rose quartz or garnet.  Rubies can be worn as a pendant, ring, or bracelet.
Aquamarine Stone Brings Emotional & Spiritual Energy
Aquamarine is a stone of enlightenment, spiritual awareness, and possess the ability to become attuned to your own emotions.  If you're looking for a new love, having the ability to bring about emotional energy is essential.  When we are spiritually and emotionally aligned it creates a balanced energy.  And, let's face it, no one wants to be around someone that appears unstable.  Wear this stone if you want to emit the energy that you have it all together.  Emotional stability is an attractive quality that will surely make you appear more attractive to who you're attracted to.
Moonstone
The Moonstone was found in Sri Lanka and believed to bring luck and love.  It's traditionally given as a wedding gift because it has protective energies and creates emotional balance.  Like rose quartz, moonstone is not an expensive stone. It is known to attract love and affection, and when placed under the pillow at night it supports a peaceful sleep.
Precious Pearls For Protection & Love
Pearl signifies purity, beauty, protection, and love. When worn, pearls emit a soothing energy said to influence the body. It is advisable to wear natural, not man-made pearls.   Although Natural pearls are much more expensive than man-made pearls, the energetic properties are well worth the cost.  Pearls can be worn as earrings, necklaces, rings or bracelets.
Sapphire Is For New Love & Devotion
Sapphire is a precious stone associated with romantic love, fidelity and devotion.  Kings wore sapphires around their necks as a powerful defense from harm. They preserved the wearer from envy and attracted divine favor. The sapphire is in the same family of stones as the ruby.  The only differs in color.  Although, both rubies and sapphires are said to be prized just under the diamond because of their hardness, there attributes make them a perfect stone to withstand everyday wear for a ring, necklace or bracelet.
Green Jade to Release & Let Love
If you've been hurt or let down from a current or past love, green jade is said to help you process your hurt, anger and pain.  As one of the most expensive precious gems of the East jade is said to restore and balance your yin and yang energies, to give you a better understanding of love, romance, and the opposite sex.  Jade can be worn as a ring, pendant, and bracelet, or it can be placed on your bedside table.  Jade comes in a variety of shapes, from the shape of an egg, to spheres, to carved as animals, angels or the Buddha. Prices are dependent on the quality and size of the stone.
Amethyst
Amethyst is a stone of pure and true love.  It is believed to bring contentment, healing, happiness, and love. The larger stones can be placed on your altar. However, wearing this beautiful purple stone can help calm the mind and open the heart. Pricing depends on the quality of the stone and whether it is for wear or display.
To Conclude:  While attracting a new love has more to do with your inward beauty, it doesn't hurt to accentuate your outward appearance to appear more physically attractive than you really are.  Since we live in a society that judges and assesses one another based on our outward appearances, it's important to utilize assets that make us look good and feel good.  If finding a new love before the summer is on your agenda, perhaps you can find a gem with these precious gems.  The best thing that can happen is you attract a new love, the worst thing is you end up with a fabulous piece of jewelry.