For every product or service you purchase on Findinghappily.com, you support a family in need.
Gite-Ecole is a social enterprise school in Senegal for young women and girls.  They offer vocational training in hospitality, hotel, cooking and sewing.  Gite-Ecole is unique in that they offer travelers in search of intercultural exchange, the opportunity to stay in an authentic place to discover the customs, traditions and lifestyles of the Senegalese culture.  The aim of the school is to develop its own village tourism initiative to promote autonomy and local development.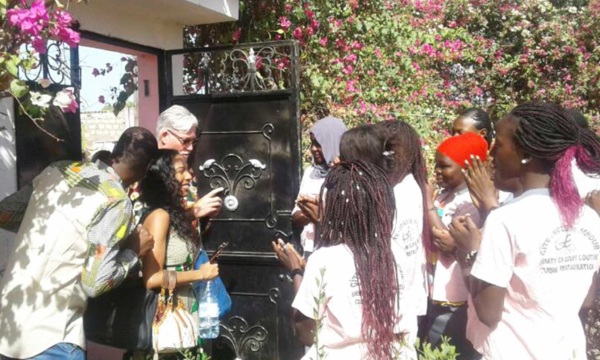 Frank Blaney of Less Is More Press LLC and Finding Happily's Collette Gee have partnered together to increase the economic power for the female students at Gite-Ecole.  Through micro credit, entrepreneurship, education and tourism our mission is to improve the living conditions for the women and girls and their community.
As the American Ambassadors of Gite-Ecole Frank and I need your help to create a platform, community and profits to tackle extreme poverty and inequality that devastate women and children in Senegal.  With your support we can provide access to education and dignified work for these women and girls, to bring about long-term change.
When you purchase Finding Happily's books, products, workshops, events or services you help these women create and sustain healthy families and communities.